Mail component will soon be updated. This is the historical documentation.
Mail or Electronic mail, commonly referred to as email or e-mail, is a method of exchanging digital messages from an author to one or more recipients.
At Elastic.IO Mail component can be added to any app of your choice: Debitoor, Salesforce, Wufoo, Dropbox, etc. With the mail component, you can send customised emails with various values to any address.
Actions
Post
The Mail component acts only as an action component with a Post method. It will basically send an email to the provided address.
Properties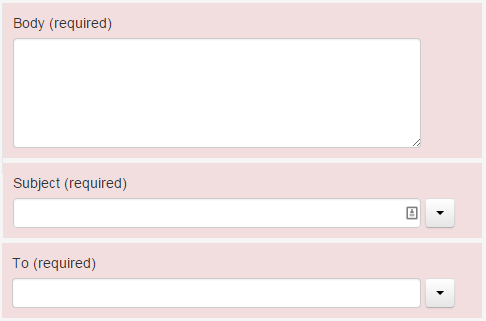 Body:
This is where you write your text or assign an appropriate variable to populate it. This field is required and can only accept string value.
Character Restriction
Character Restriction: The Body section can only accept 1000 characters. Make sure to adjust your text or variables accordingly.
Subject:
This field is for an email subject and is required as well. Accepts only string values.
To:
This is the field where you provide the email address. This field is required and can only be of string type.
Result
Resulting mail is sent from elastic.io <no-reply@elasticio.org> address with all the necessary fields populated with your requested information.